Is there a possibility to have some kind of EQ for the headphone out only?
When I use a console (X32) I always EQ some low end out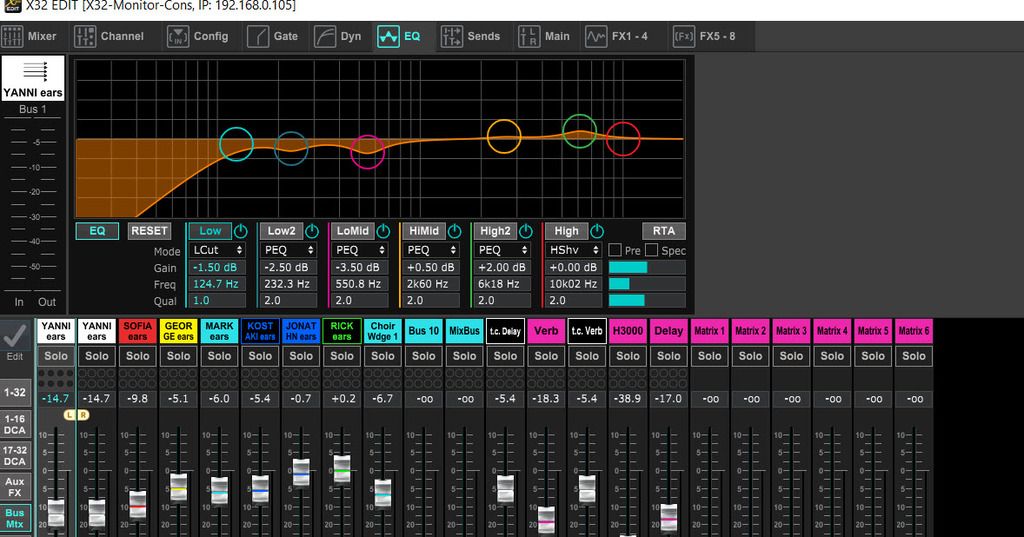 of the IEM depending on the earphone. There is always way too much sub which will eventually blow out your eardrums if you have the volume set high enough.
My Shure 535s have a ridiculous amount of bottom which needs ridiculous low end rolloff , the EQ above is for a set of "KZ ZS5 3.5mm Quad Driver Sports In-Ear " which are $28 and have now permanently replaced my Shures
I've also noticed the guitar (nylon in my case) has way too much sub when picking notes which is very distracting and dangerous.